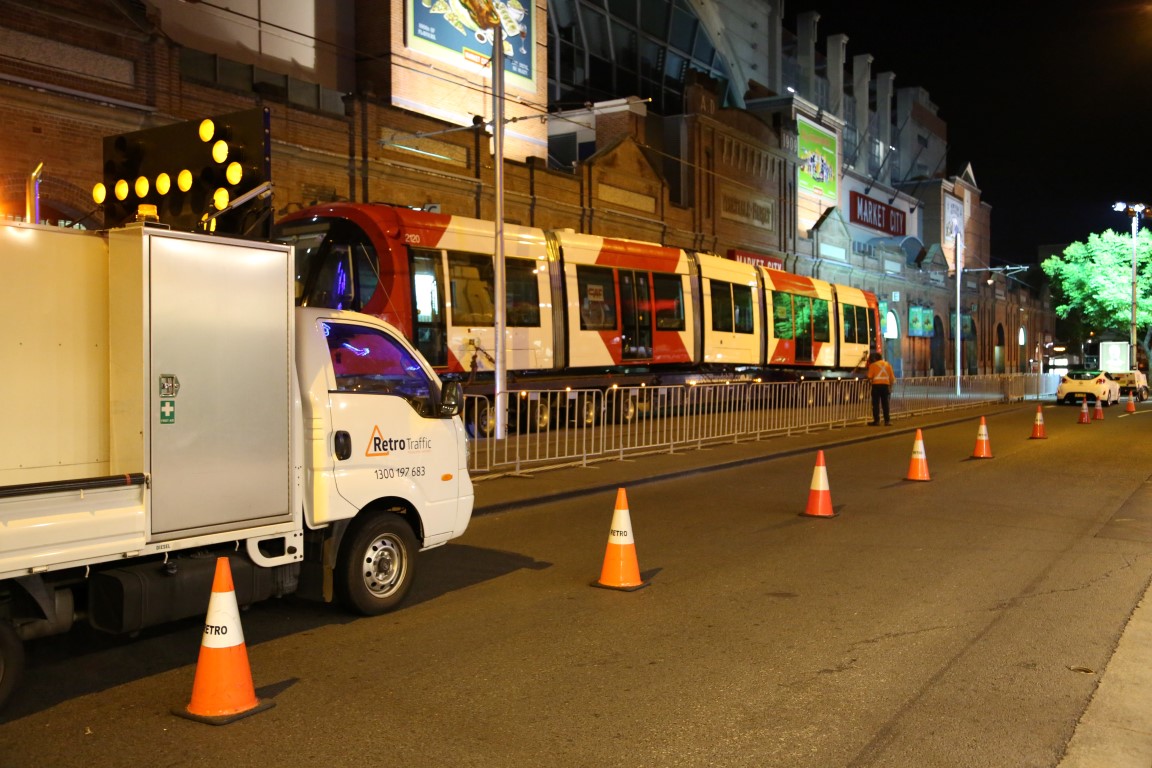 New Trams to Sydney Light Rail Network
To service the Inner West Light Rail extension and increase service frequencies, a number of new trams have been ordered by the NSW government. Six of these new trams have already been added to the networks rolling stock fleet, with an additional six currently under way.
Retro Traffic provides all traffic management services required for the safe and efficient off loading of each tram unit to the light rail network at Haymarket. This includes close consultation and liaison with the various authorities and stakeholders involved including the RMS, City of Sydney Council, Sydney Harbour Foreshore Authority, NSW Police as well as Market City and the Qantas Credit Union Arena.
Client: Deugro (for TfNSW)
Duration: 18 months (September 2013 – Present)
Related Case Studies