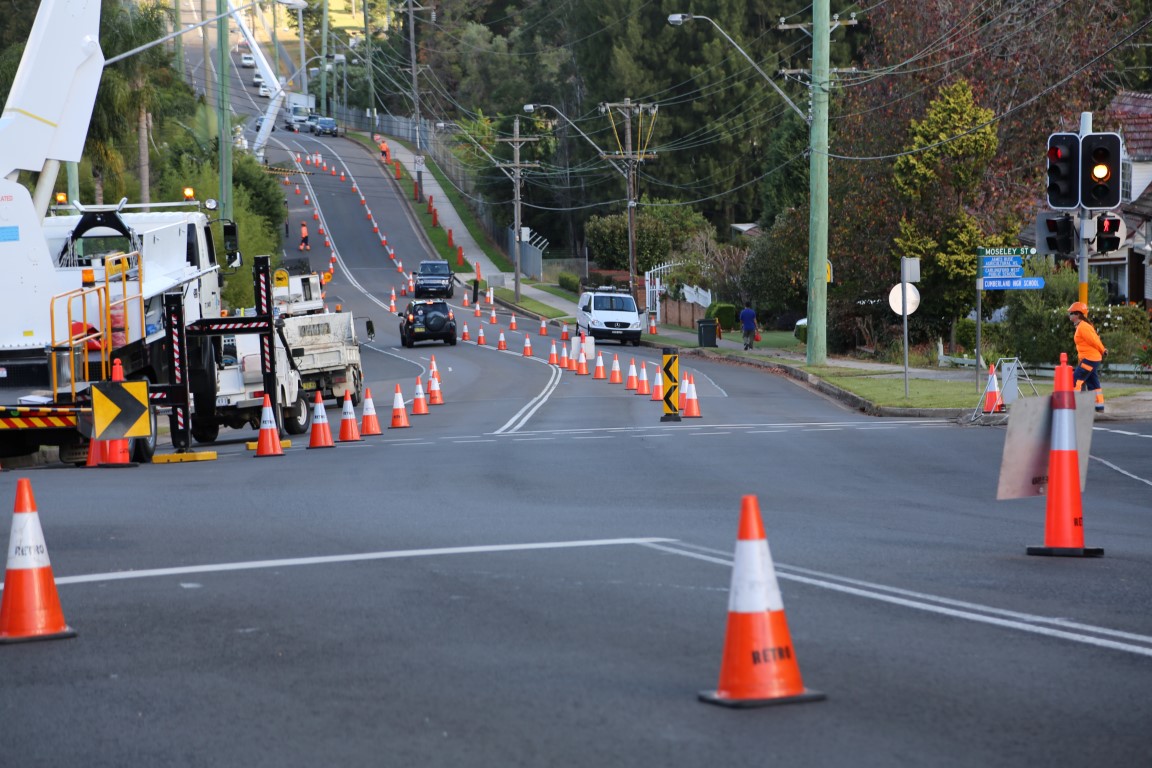 66kV Augmentation Project, Carlingford
In order to ensure adequate power supply to the North West Rail Link tunnelling construction sites, TfNSW engaged Zinfra Group to upgrade the electricity network serving the West Pennant Hills and Carlingford zone substations. This included the replacement of 26 power poles and associated 66kV overheads conductors.
Retro Traffic provided all traffic control services required for the safe and efficient management of the extensive worksites during this project. This included careful consultation and liaison with the various stakeholders and authorities involved such s RMS, TfNSW, Hills Shire Council, NSW Police and various bus authorities amongst others.
Client: Zinfra Group (for TfNSW)
Duration: 3 months (May-July 2014)
Related Case Studies